Local Lexington Beer: Blue Stallion Ruffian
Posted by Matthew Layton on Wednesday, February 2, 2022 at 11:59 AM
By Matthew Layton / February 2, 2022
Comment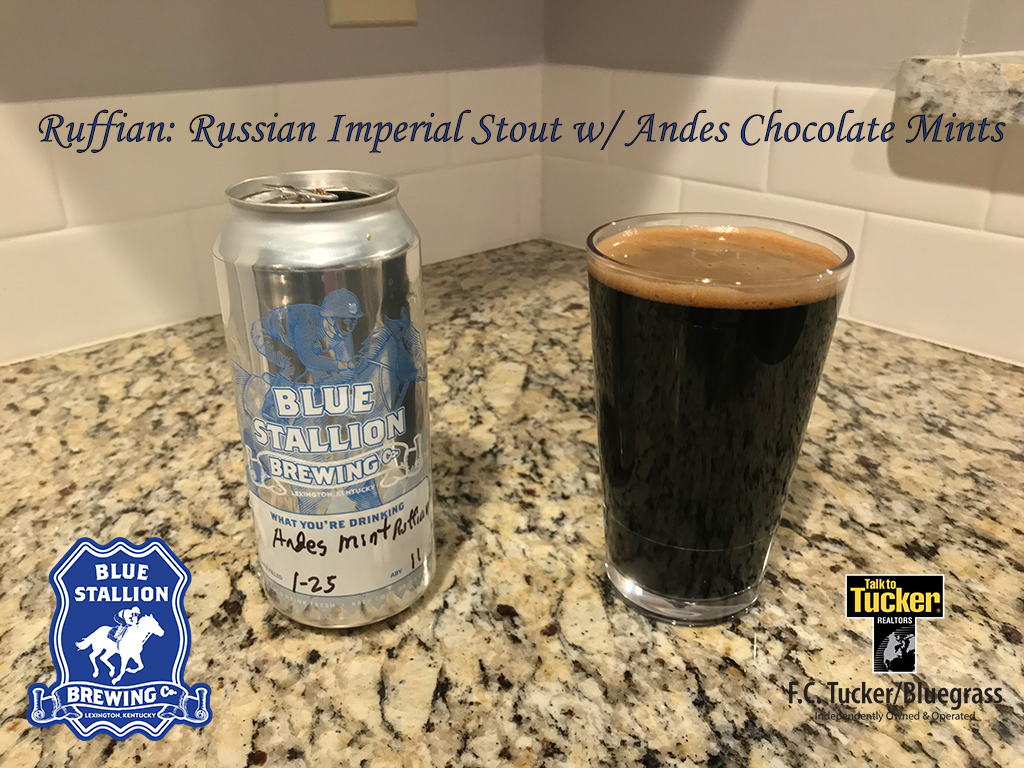 This is not a style of beer I typically order, but due to the addition of Andes Mints, I had to give it a try! I'm unclear if this is the new standard formula for Blue Stallion's Ruffian stout, or if it's a special version that will eventually revert to the basic form without the mints.

Base Stats
11% ABV Russian Imperial Stout

Appearance
Pours pitch black with what looks like almost the consistency of chocolate syrup. The color of the beer itself is either black or so dark brown as to be almost indisguishable from it.

Flavor
Unmistakable, prominent chocolate and mint flavors. The imperial stout hop bitterness is masked by the Andes to the extent that the bitterness almost comes across as part of the chocolate flavor (think high cocoa percentage dark chocolate). Very heavy, but not boozy tasting.

Verdict
A wonderful flavor combination that vastly improves upon the plain Ruffian. In the taproom, this is served as a 10oz draft, which is probably the perfect amount. The 16oz can I had is a bit too much for one person, and you will definitely only want one in a sitting.