Local Beer: Blue Stallion Scwarzbier (German Black Lager)
Posted by Matthew Layton on Monday, April 4, 2022 at 8:08 PM
By Matthew Layton / April 4, 2022
Comment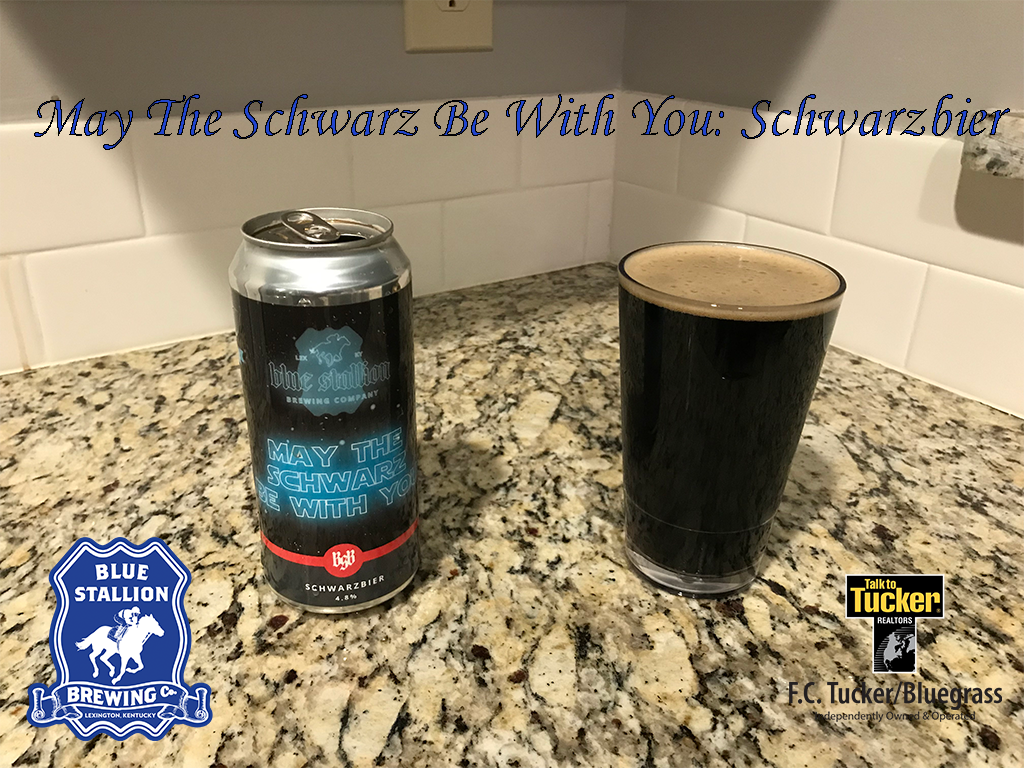 Formerly a staple beer, this is the first time in a few years Blue Stallion has done a large release of their Schwarzbier, a dark beer associated with Thuringia in Germany. While similar in appearance to a stout, this beer is actually a lager, which gives it a unique flavor profile.
Base Stats
4.8% ABV Schwarzbier

Appearance
Pours solid black but with a white/light colored head.
Flavor
Think the malty/roasted flavor of a dark beer, but lighter and more drinkable. It has the same sweetness character as some of Blue Stallion's porters, making it less dry than Köstrizer (the German standard for this style). Not heavy like a porter or stout, and less hop flavor. Light/crisp finish.
Verdict
Sweeter than I prefer, but I think for most people, that will make it their favorite version of the style. Almost no other craft breweries make it, so get it while it lasts!